FREE YOURSELF FROM STRESS, PAIN, ILLNESS, and those SLEEPLESS NIGHTS
Lincoln's Modern Float, Cold Therapy, and Yoga Studios.
Enjoy Float Therapy, Cryo, Yoga, and Sauna in Lincoln, Nebraska.
"It took a few floats to really understand its potential but I fell asleep each night grinning, the weightlessness of the float still in my muscle memory, feeling calm and centered to my core. Like nothing else I could have imagined!"  – Amy
Floatation Therapy
Naturally & effortlessly guide yourself toward healing your body, exploring your happy, and unleashing your potential.
Cryotherapy
Welcome to the most advanced way to whole-body recovery!
Finally, a natural & safe way to manage pain, reduce weight, and turn back the clock on the aging process.
SAUNA
FREE for ALL MEMBERS!
Can you say 'Heat Shock Proteins'? Using the sauna 4-7 times per week is associated with a 40% lower all-cause mortality and many more benefits.
*NEW* FIRE & ICE
Combine Sauna & Cold Plunge to: Recovery Faster, Live longer, Boost Energy, Burn Fat, Lower Inflammation, Improve Mood & Brain Function.
LIVE ONLINE YOGA
Flow together – even when apart. Connect in real time classes streaming 7 days a week.
IN STUDIO YOGA
Quality classes that come with perks & PRICES YOU WON'T FIND ANYWHERE ELSE!
See what others are saying….
"Amazing doesn't really sum it up. It was peaceful, relaxing, invigorating, and enlightening all rolled up into one session. The best part of this was that the feeling of lightness and peace lasted the entire night and into the next day! Both my husband and I floated, a first for us both. We will do it again and again and again."
I've struggled with finding yoga studios when I move that are a good fit for me. I completely loved it! The first two classes I tried were  challenging, offered variations, and had an overall great vibe. Your shower room and FREE SAUNA for members are HUGE bonuses!
It is very important to me that my yoga studio has a supportive, encouraging, overall peaceful environment, which is why I do yoga, and yours offered nothing less! I was told about the studio from a co-worker who raved as well. There isn't anything I would change after my intial visits, and I cannot wait to come back.
"Hands down, the best float center I've been to. The staff and owners are amazing and do so much to make sure that you have a great overall experience, and they really care about making you comfortable. It's incredibly affordable plus tons of extra member perks (discounts on other services, free sauna, cozy lounge with records and tea)."
"I've suffered from Psoriatic Arthritis for some time and tried almost everything to ease my constant pain and discomfort. Since coming to Lost in Float, I am finally able to control my pain and I leave feeling energized and relaxed. I've tried so many other therapies, but nothing has given me as much pain relief as Cryotherapy and Floating. Their FREE Sauna has been a huge perk. It's cost effective and it works!"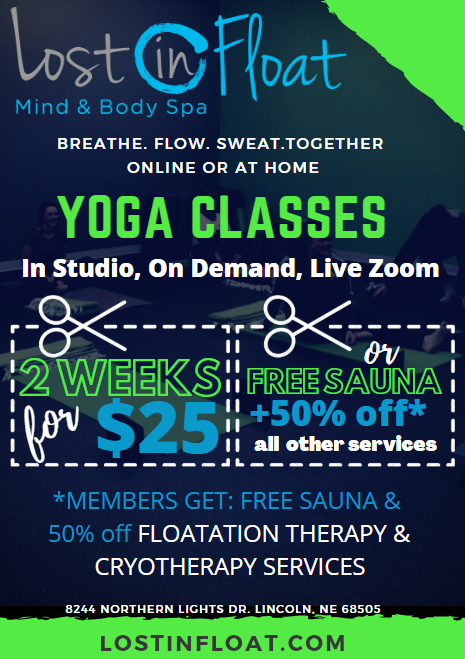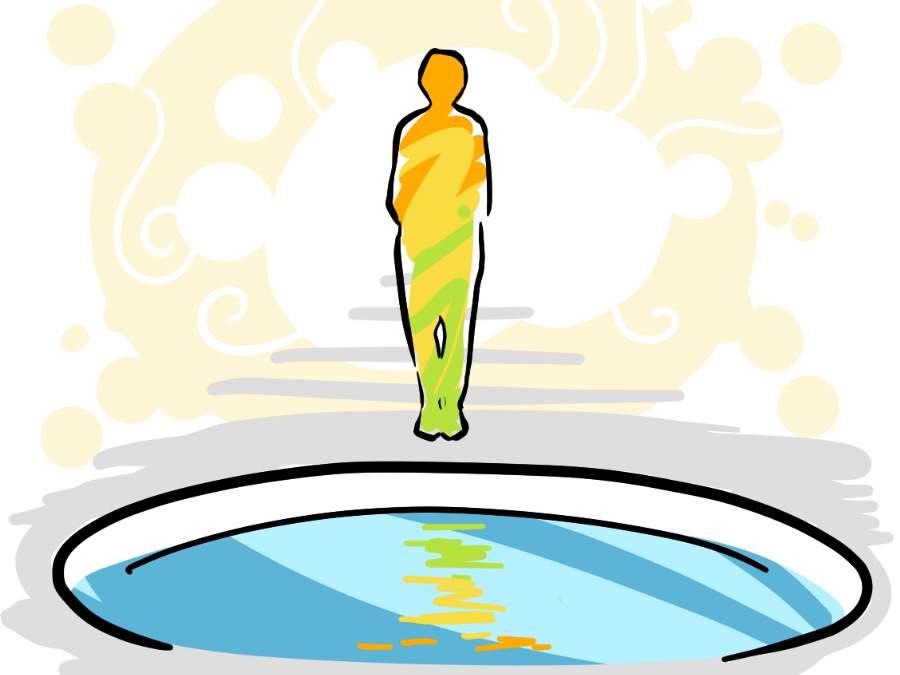 Some Things Never Change Although the environment for floating is carefully constructed and controlled, it doesn't stop every float being its own unique experience. This is true, not only from person to person, but also from float to float. The float tank is a neutral...
Creativity and convergence If humanity defines itself by anything, it is by our capacities to think critically and to adapt through our creative abilities. Although the critical thinking part gets a lot of attention, creativity is at the core of our being and is one...
Imagine yourself – who are you and where are you REALLY going? What do you truly know about yourself? You've found your parking spot, stop to take a few conscious breaths after turning off your car, and step out. You take the short walk to our float center, and as you...
JOIN THE LOST IN FLOAT TRIBE
to get the lastest news and offers including 'Text-to-Win' Giveaways, straight to your inbox and phone.