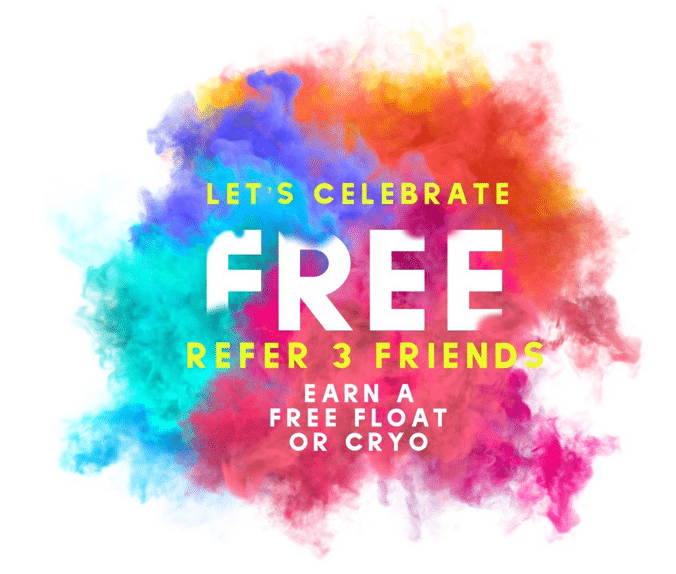 Share the benefits with your friends and you can FLOAT & FREEZE for FREE.
Starting now, you can FLOAT OR CRYO for FREE by sharing the benefits of floating and cryotherapy with your friends.  It's that simple! For every THREE Referrals you accumulate on your account, you earn a free session!
Here's how it works.
Sign in to your Lost in Float account or call us to activate your referral program. (

This way you will know when you receive your rewards.
You will get a welcome email with your personal code, the discount your referrals will get, and the details of the reward.
You give out your referral code, which can be used just like a Discount Code or 

Refer your friends through Social Media or Email. 

When they click on your post, we'll know it was you who referred them.

Get rewarded. You will get an email after a referral completes their first appointment as well as when you get a FREE FLOAT session or FREE CRYO treatment.